While reusable cloth wipes are used similarly to disposable ones, what's different, of course, is their preparation and care. We'll share with you some tips on how to best use them in different situations - because when you have control over what your wipes contain, there are many more uses. So if you're hesitant, unsure, or feel like it's extra work that you don't have time for, this article is for you.
Wipes
At the beginning, you need to stock up on enough textile wipes so that you don't have to deal with any shortages while you're using them.
You can look around your home to see if you have any older t-shirts or towels and, with a bit of skill, hem them into the size you need.
Another option is to directly purchase a set of TERRA GAIA reusable organic cloth wipes already made for this purpose. You'll get features tailored directly to your needs, and if you choose those made from organic cotton, you'll also get the reassurance that they contain no chemicals and were made with respect for nature and those involved in the production process.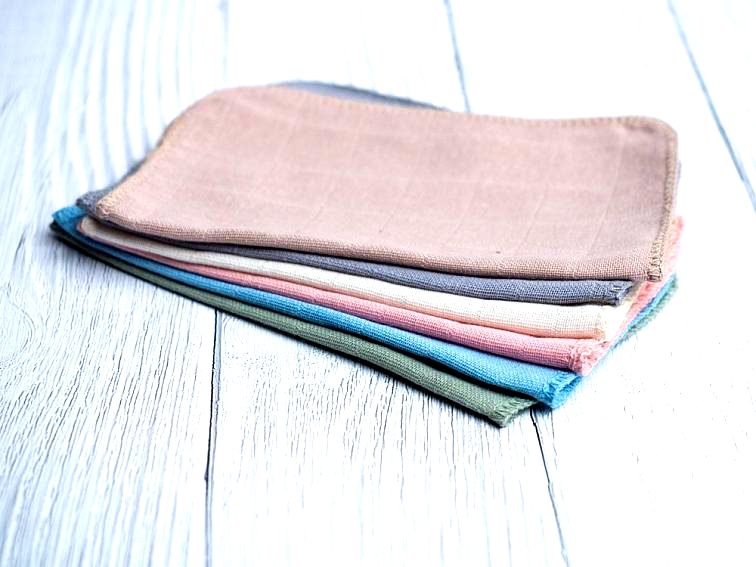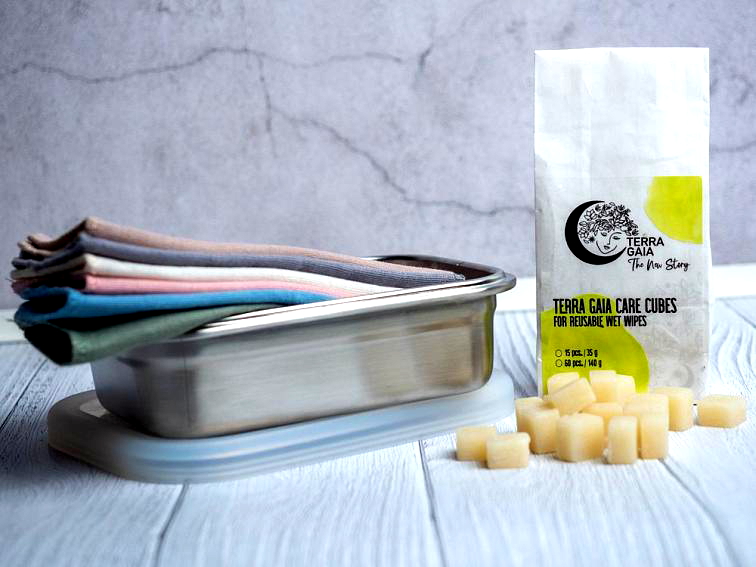 Packaging
Then all you need to do is get a box or a waterproof bag so that you can have your wipes at hand always and everywhere you go.
The solution for making wet cloth wipes - of course, you can use only cloth wipes with water, but that only gets you a small part of what the benefits of using your own cloth wipes can be. We strongly recommend using them together with TERRA GAIA Care Cube solution for making reusable cloth wipes.
You can find plenty of recipes online for making solutions for homemade wipes, it's a good way to go if you want to take the time to make them and maybe even experiment.
If you want to play it safe and get a proven formula, ready-made solutions or soap and oil cubes are a great option. With just one set, you can make hundreds of wipes that will have great cleaning and caring properties.
Wet or dry?
Basically you have two methods - prepare a set of pre-soaked wipes or take dry ones and prepare a solution for wet wipes ideally in a spray bottle. Both are good options.
Wet reusable wipes - prepare a day's supply of wipes, make a solution, soak the wipes, put them in a waterproof container and then you can use them just like the disposable ones.
Dry reusable wipes - prepare a supply of wipes, make a solution in a spray bottle. To use, simply spray the solution on the wipe or directly on the area you need to clean. For tiny baby bottoms or cleaning dirty hands, this option works great.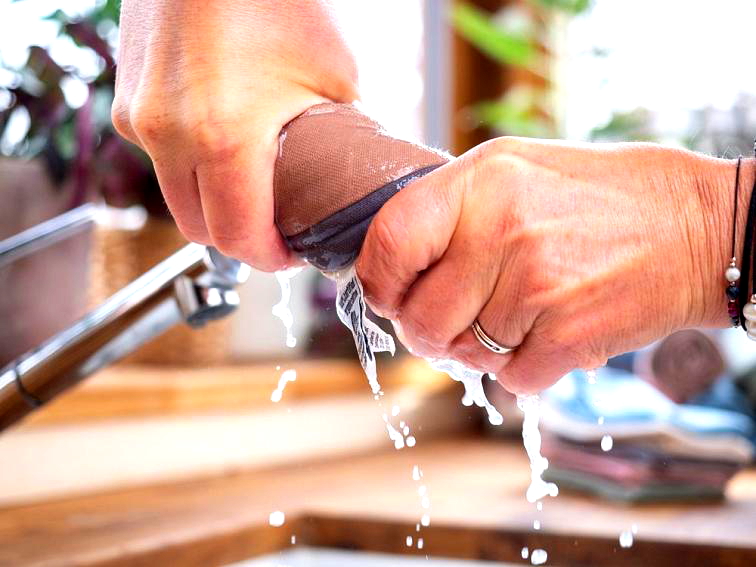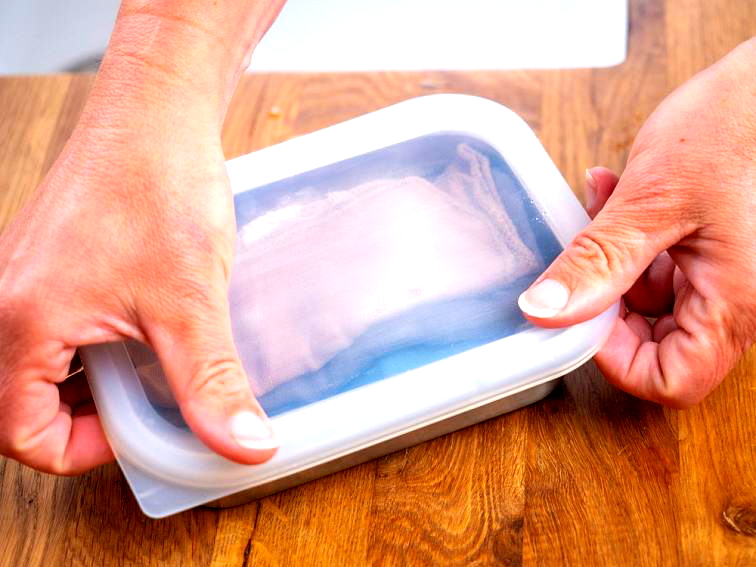 How to use wet washable wipes on the go
While traveling, cloth reusable wipes are indispensable. They're not just for changing nappies, but also a perfect way to wash your hands on the go, for dirty faces, and they're also great as an intimate wipe. Many times they can serve as a cleaner for anything in your surroundings.
Whether you choose the wet or dry version, the only change from disposables is that you don't throw them away afterwards - remember to take a spare wet bag for used wipes.
Our tip - if you only need a few operational pieces and want to keep them handy at all times, get to know the Moon pouch - the waterproof bag has two labeled sections - one for wet clean wipes, the other section for the used ones.
How many reusable wipes do I need?
How many cloth wipes you need depends on several factors. Do you use them for nappy changing? How many times a day do you change nappies? Newborns need to be changed more often, expect to need a larger stash. In general, you should get by with about 36 pieces for nappy changing use.
For older babies, they're perfect for cleaning sticky hands and wiping up spills. Here we find it works well to have around 24 pieces.
For occasional use on the go, or for intimate needs you can get by with a basic set of 12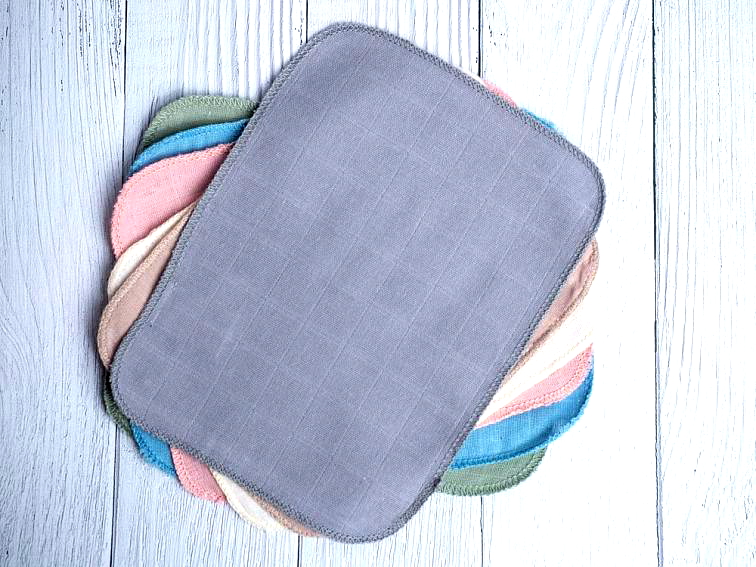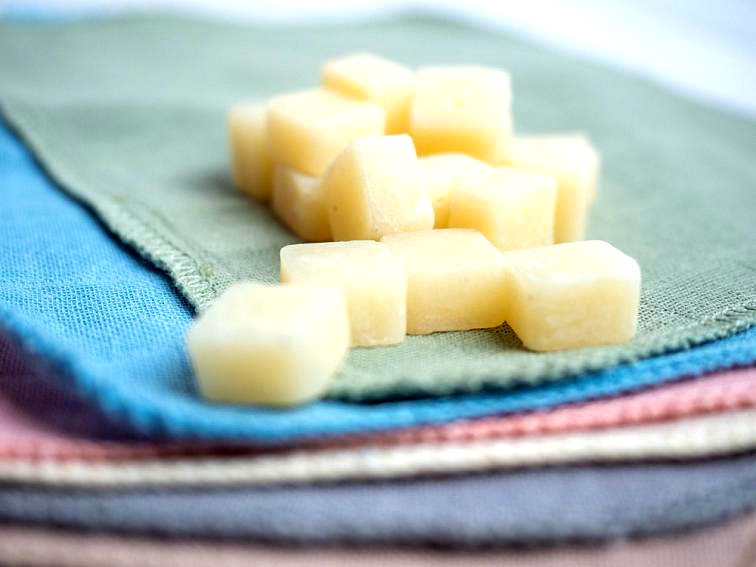 How to wash and care for washable wipes
Washable wipes aren't too much of an extra hassle at all.
Just throw the lightly used ones in the laundry basket, or directly into the washing machine, and wash them with the rest of the laundry.
If you're using wipes for nappy changing and you use reusable nappies, then your used wipes simply go into your dirty nappy bin. Wash your wipes with your regular nappy load.
When you have heavily soiled wipes, treat stains with bile soap. (In cold water, the stains will very often be of protein origin and that's where cold water works best.)
When you want a more thorough clean to remove stains overall or give them a hot wash, soak them overnight in hot water with OX Stain Remover, add towels or linens and wash on the hot program. This treatment can work wonders.
Be sure to check your specific brand's washing instructions for more detailed recommendations.
Our tip
Remember that the great advantage of reusable cloth wipes is that you know exactly what ingredients they contain, and they are 100% safe and respectful of your skin and nature. It is, therefore, logical to wash cloth wipes in gentle non-toxic washing gels.
Never use fabric softener. Fabric softener is a big misunderstanding that you can read more about here. At the very least it's worth mentioning that it significantly reduces the absorbency of the material - and that's what you definitely don't want from your cloth reusable wipes. Instead of fabric softener we recommend using Laundry rinse.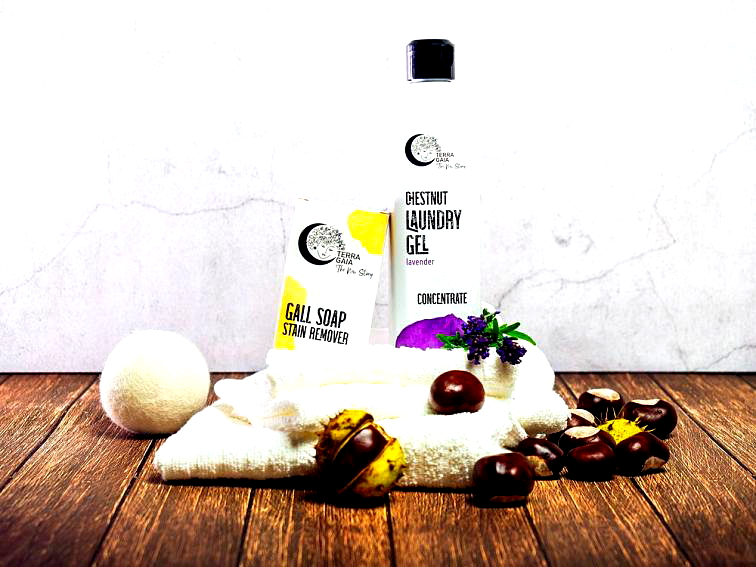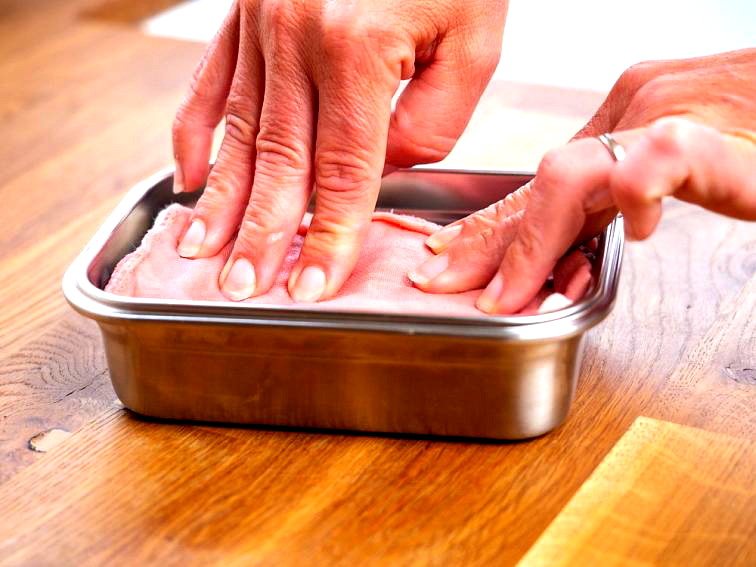 # Tips and Reminders for reusable cloth wipes
a minute of time with your morning coffee - just a little hot water and solution and you have a ready supply for the whole day
larger supplies - do you have more wipes or solution made than you need? Put your stocks in the fridge - they'll last up to a week
directly from the washing machine - If you use wipes on a daily basis, you don't even need to dry them - just put them straight out of the washing machine into the solution again and save yourself an extra step of work.
Switching to cloth wipes is a good idea
Whether you choose to use cloth wet wipes 100% or just start with using them at home, both are fine. They are a good way to create less waste and save you and your loved ones from unnecessary toxic substances. If you're still looking for reasons why it's a good idea to start using reusable cloth wipes, you can read our article:
7 Reasons Why to Swap to Use Reusable Wipes.
Ready to get started? Know of someone who might find them useful and you'd like to make them happy?
Check us out for cloth wipes, care cubes for making solutions or purchasing a whole starter kit.
We put all our years of experience into these products!