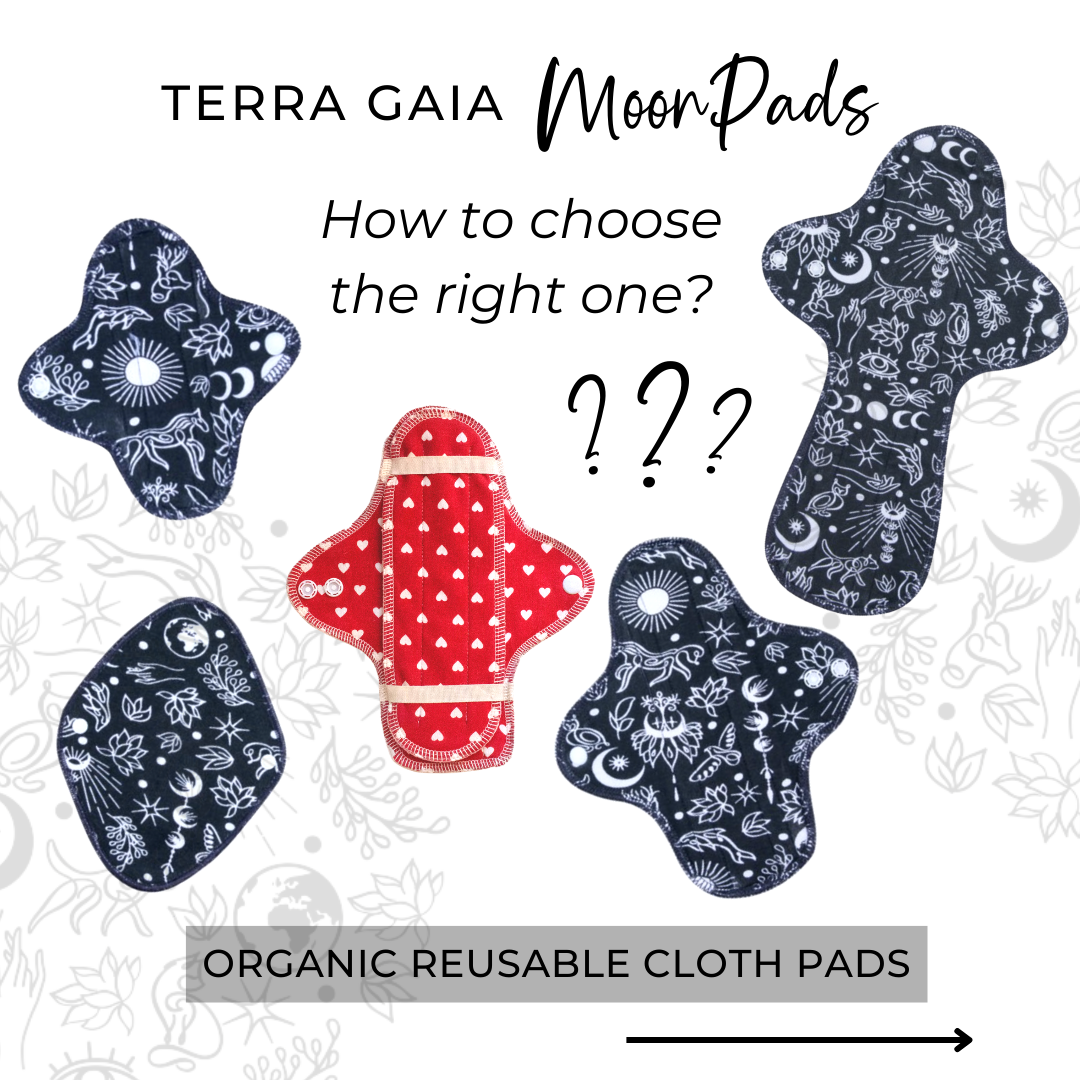 Do you see lots of cloth pads on the market and don't know which one to choose for yourself? It's easy - first, think about what your needs are, and we can guide you on how to combine them with the appropriate choice.
Start by asking yourself a few basic questions, and then you can easily choose the right menstrual pad or combination of menstrual pads for you.
1) When do you need a cloth pad?
Do y

ou need it for menstrual days, everyday use, light incontinence or postpartum?
2) What are you searching for in a menstrual pad?
Do you use a menstrual cup and want a safety pad, or liner for days with a weaker flow?

Do you have a stronger flow and need a really strong absorbency option some days?

Do you find that your pads leak at night and need reassurance that it won't happen again?

Or do you have other gynecological issues and find it comfortable to use a light daily pad to change a few times a day to feel as clean as possible?
It's also important to consider your body size. Smaller women may feel uncomfortable with a large pad and conversely, for larger women, the small ones may slip and not hold in place well. So, it's a good idea to select a size that fits your body. The result should always be that using cloth pads should be as comfortable as possible for you.
In the table below, you will find an overview of Moon pads, their absorbency, most common uses and sizes:
A huge advantage of cloth pads is not only the saving of disposable waste, but more importantly, the quality of the materials they are made of and their capabilities.
All our products are made of the highest quality all-natural materials. Organic cotton on the surface, with an absorbent organic fleece core and a waterproof layer not only ensure maximum safety and breathability, but are also great for inflammation and other ailments. Either as a prevention or when dealing with specific problems.